NEVER PAY FOR WEBSITES, HOSTING OR BANDWIDTH EVER AGAIN! THIS IS A FINAL "PRE-LAUNCH" SPECIAL OFFER!
One of the most successful marketers, Mike Filsaime, has developed a company that allows you to get FREE ACCESS "FOR LIFE" to their ENTIRE CRM PLATFORM which includes getting Websites, Hosting, Custom Domains, the ability to Sell Products and Services and SO MUCH MORE – COMPLETELY FREE – WITH NO CATCH!!! Everything is outlined below and in the links provided.
"Even if you don't use your FREE ACCOUNT for the next 6 Months, get in on this LIMITED TIME Special Offer before they CLOSE IT DOWN!
OPTIONAL: You also have the opportunity to UPGRADE and get UNLIMITED LIFETIME ACCESS to ALL Their Apps FOR LIFE for only $1,397. This price GOES AWAY on September 1st and will get PUSHED to $1,997 for only a LIMITED SET of Applications."
SPECIAL OFFER ENDS 12/01/21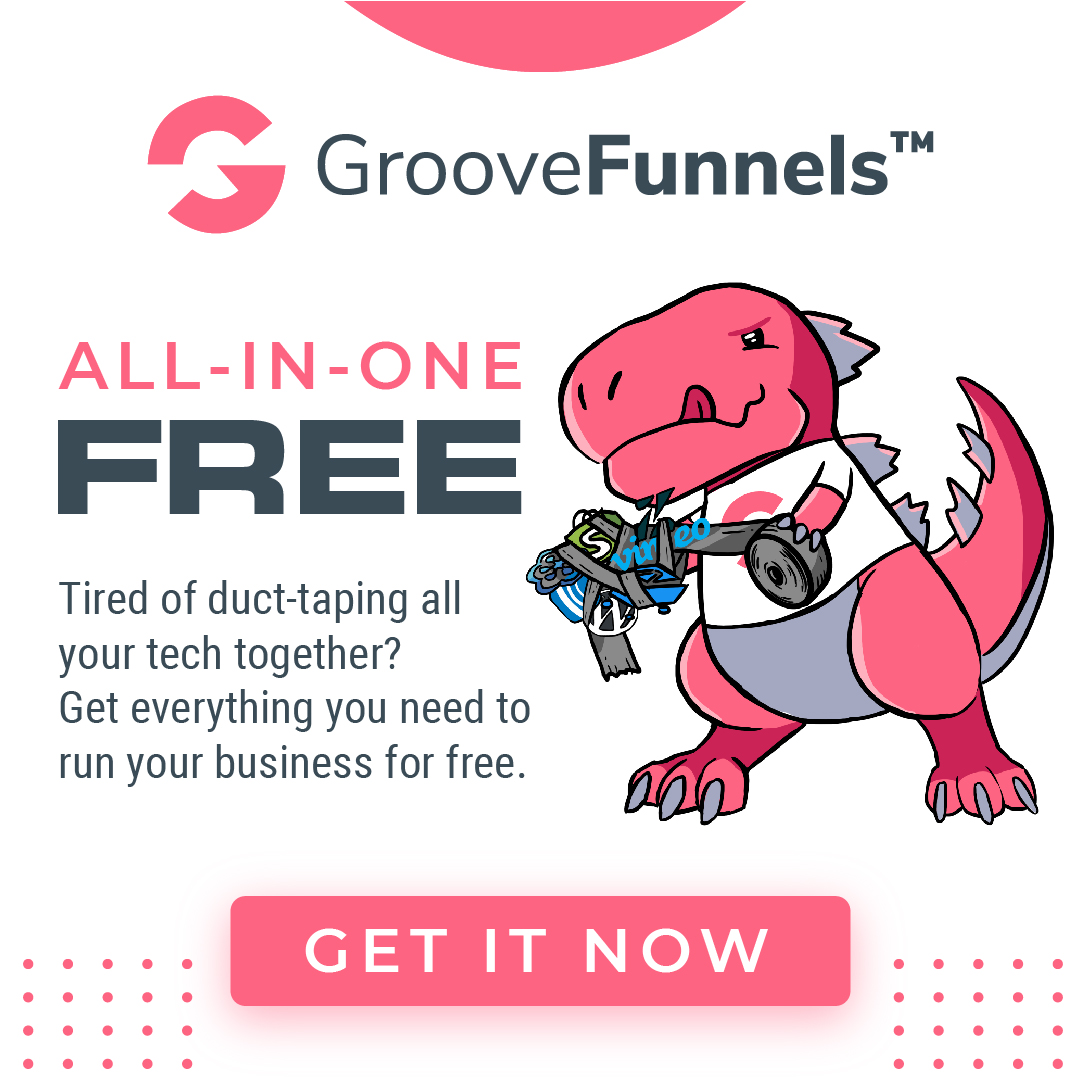 This Platform allows you to get:
Free – Unlimited Products to Promote
Free – Build Brand Websites with full navigation
Free – Custom Domains
Free – Bandwidth and hosting
Free – Sell products with 1-Click upsells
Free – Upsells, Downsells, and Order Bumps
Free – The worlds most powerful affiliate program
Powerful automated, behavioral based email marketing based on tagging (optional with GrooveMail™)
Membership site platform (optional with GrooveMember™)
Powerful Video marketing built right in (optional with GrooveVideo™)
HERE ARE THE APPLICATIONS YOU RECEIVE AS A "FREE" MEMBER
Free Web Hosting
Free Website (up to 3)
Free Custom Domain (up to 3)
Free Share Funnel – The ability to SHARE a sales funnel you create.
Free Ability to Receive a Shared Funnel (up to 5)
Free Ability to Import Pages (up to 15)
GrooveSell
Unlimited Products to promote
Unlimited Customers – Free ability to Export your list
Unlimited Leads – Free ability to export your list
Unlimited Affiliates – Free ability to export your list
Send Unlimited Transaction Emails to Customers
Send Single Emails to you for Cart Abandonment
Send Unlimited Emails to Affiliates
GrooveAffiliate
Manage Unlimited Affiliates – An affiliate program gives you to the ability to have someone else promote your product and when it sell, that's the only time you pay them. This is a 2-Tier System.
GrooveVideo
Free Hosted Videos (up to 15)
Upload Limit (5GB per video)
GrooveMember
Free Memberships (up to 1)
Up to 100 Members
GrooveMail
Free Email Autoresponder System
Contacts (up to 500)
Email Sends (5,000 per month)
GrooveBlog
Blogs (up to 1)
Unlimited Posts
Custom Domains (up to 1)